Sustainable tube or eco-designed tube
What is a tube with bio-based Polyethylene?
Conventional Polyethylene is produced by refining petroleum, a non-renewable fossil material.
Vegetable Polyethylene is produced from sugar cane waste, a renewable vegetable material.
Sugar cane is crushed to obtain both sugar and a syrupy residue called molasses.
The fermentation of this molasses produces Ethanol which once dehydrated becomes Ethylene.
The polymerization of Ethylene produces Polyethylene.
Vegetable Polyethylene has exactly the same characteristics of transformation and recycling as the classic polyethylene, it is not biodegradable it is biosourced and recyclable.
Its carbon footprint is much better than that of petro-sourced PE because during its cultivation phase the sugar cane will have absorbed CO2 = topo tube vegetal in link.
In 2022, with the extension of the sorting instructions, the vegetable PE tube is just as recyclable as the petro-sourced PE tube = Citeo tube recycling topo in link.
This tube allows a strong reduction in the use of petro-sourced plastic.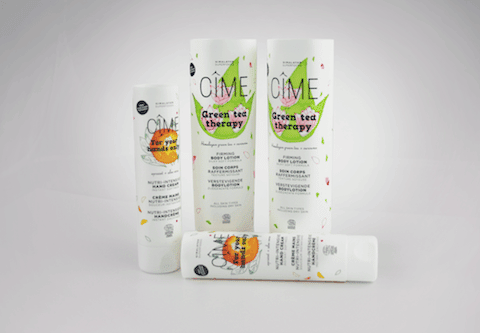 5 000
Minimum orders per diameter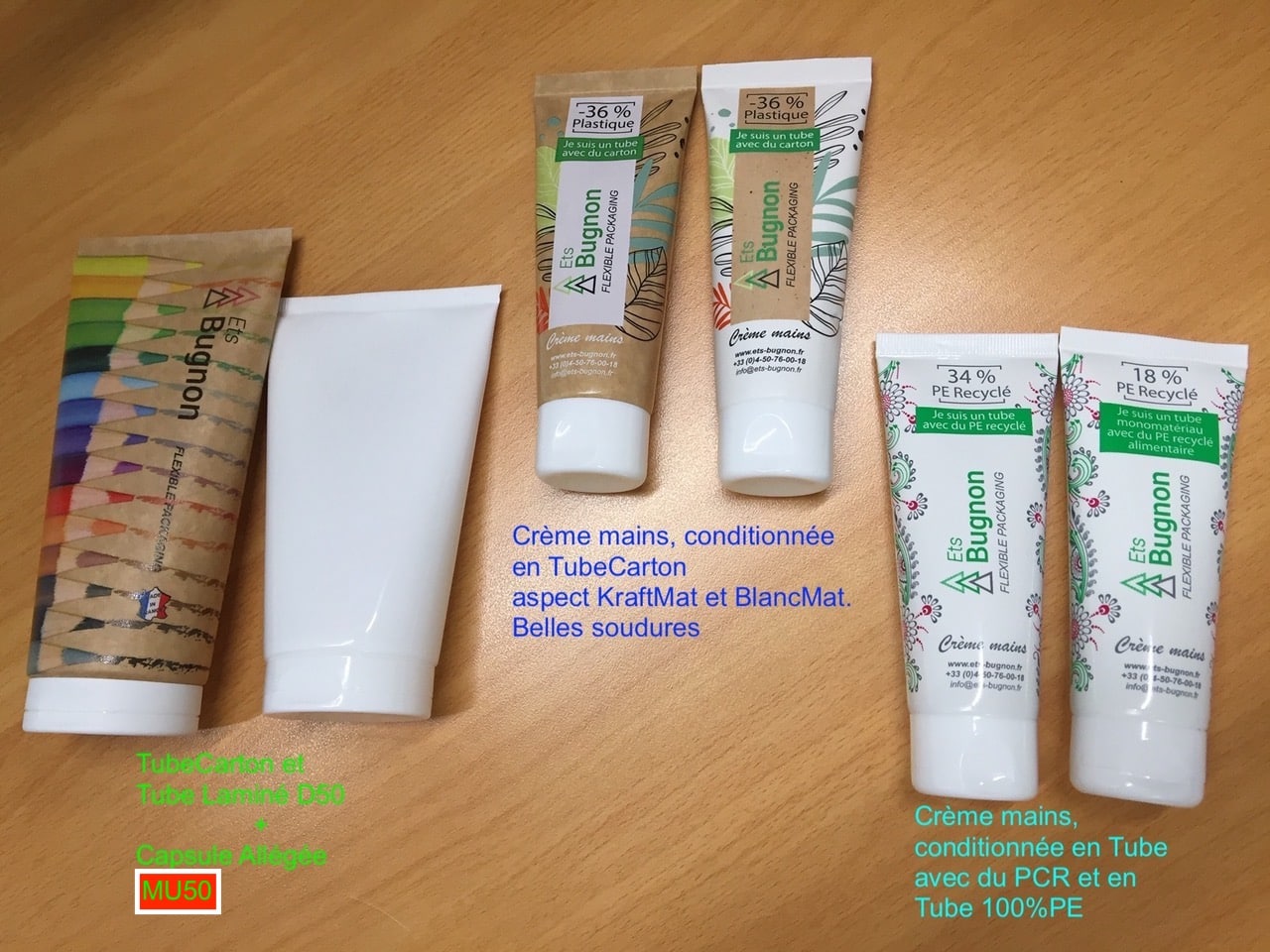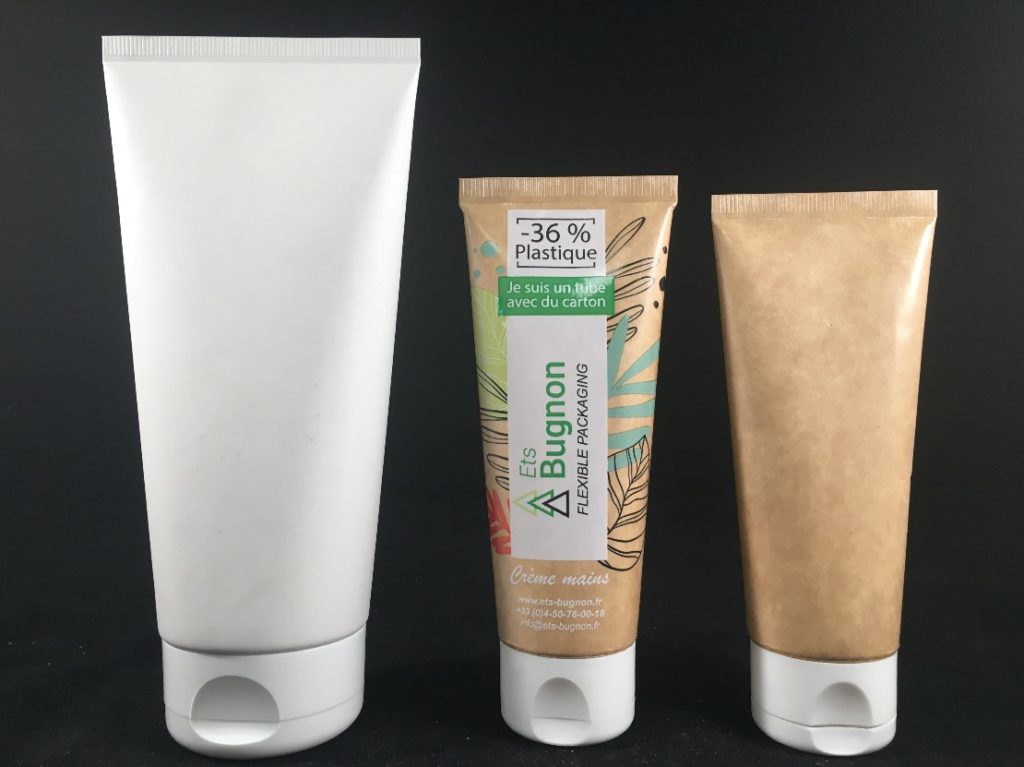 Paper board tube
What is the paper board tube ?
This is a tube whose sleeve is made of a complex film comprising cardboard and plastic, in WHITE or KRAFT aspect, as well as a shoulder and a cap today in plastic.
We are working to reduce the plastic content of this tube so that it can be recycled into the paper and cardboard recycling stream.
We offer some of these tubes with lighter shoulders and lighter caps.
The filling and sealing of these tubes can be done on a conventional tube filling machine with some adjustments or adaptations.
Today, this tube allows the greatest reduction in the use of plastic.
10 000
Minimum orders per diameter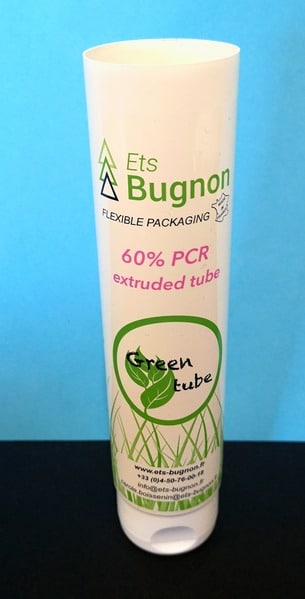 Tube with recycled plastic = PCR or PIR
What is the PCR tube?
What is PCR = Post Consumer Recycled
It is a plastic material resulting from the recycling of rigid HDPE = Household packaging put in the yellow recycling bin, topo Citeo recycling.
We offer FOOD PCR and NON-FOOD PCR
The tube produced with PCR allows a strong reduction in the use of virgin petro-sourced plastic and contributes to the development of a circular economy.
What is RIP = Post Industrial Recycled
It is a plastic material recycled from industrial production waste
We offer a laminated tube with PIR and an extra thin sleeve of 0.30mm thickness.
With this PIR, the Iso 14021 standard allows us to claim Recycled plastic.
5 000
Minimum orders per diameter
Don't hesitate to contact us, we stay at your disposal to discuss about your project.